PANDAS DON`T CRY
PANDAS WEINEN NICHT - SERIENPILOT
Synopsis
Ein Bauernhof. Ein paar Hühner. Ein paar Schafe und sieben Großstadt Kids zwischen Parties, Drogen, Kleinkriminalitat und Sinnsuche, die auf einem Therapiehof, die einmalige Chance auf einen Neuanfang bekommen sollen. Sie sind wild, traurig, laut, verzweifelt, still, vernünftig, verliebt, unergründlich und haben immer was zu sagen.

A Farm. A couple of chickens. A couple of sheep and seven city-kids between parties, drugs, petty crimes and search for meaning, who get the unique chance to a fresh start on a therapy farm. They are wild, sad, loud, desperate, silent, reasonable, in love, baffling and have always something to say.
Produktionsjahr: 2019
Drama
2 Episoden à 15 Minuten

Festivals (Auswahl)
Max Ophüls Preis 2019
5th Digital Series Festival Giessen 2019
*Best Pilot Award*
Webfest Berlin 2019
Realist Webfest Russia 2019
Nashville Film Festival USA 2019
NENN MICH NICHT BRUDER
NENN MICH NICHT BRUDER - SHORT FILM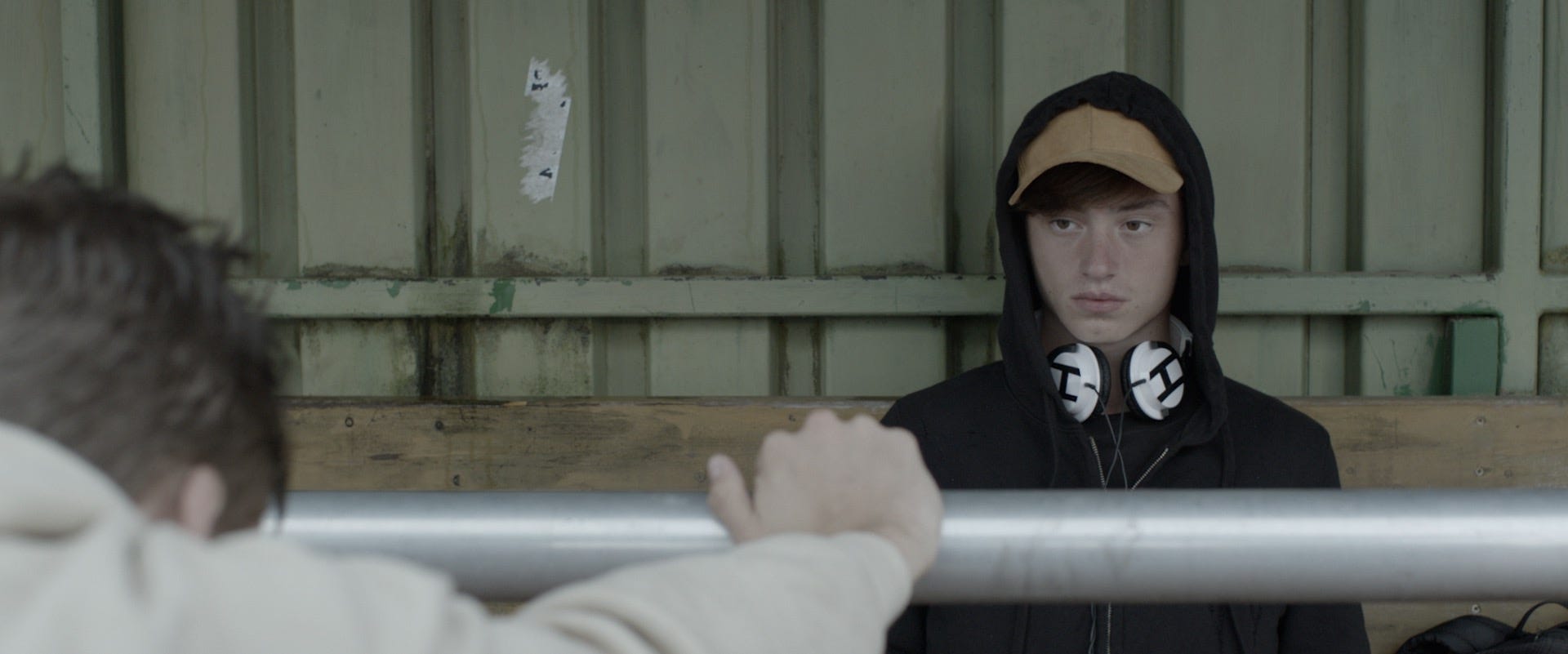 Synopsis
Cheyenne spielt Fußball und hängt mit der Clique ihres Freundes ab, in der hauptsächlich Saufen und Pöbeln angesagt ist. Eines Tages stößt Dany zum Training. Als Cheyenne sein Geheimnis erfährt, handelt sie, ohne nachzudenken.
Cheyenne is the only girl in a boys' football gang known as "The Kick-About Crew". Boozing and violence play a central role in the life of the gang, of which Cheyenne's boyfriend, Josh, is also a member. One day a new boy with something mysterious about him appears at the pitch.
Produktionsjahr: 2018
Drama
18 Minuten


Festivals (Auswahl)
ausgestrahlt im ARTE Kurzschlussmagazin
«Prädikat besonders wertvoll» der FBW
Odense Int`l Film Festival 2018
Lucas International Festival 2018
Iris Prize Wales 2018
Kinofilmfestival Manchester 2018
Respect Human Rights Film Festival 2018
Queer Film Festival "Kreives" 2018
7th Visioni Corte International Short Film Festival 2018
Holibikort Filmfestival 2018
12th Kurzfilm Festival Köln 2018
34th Interfilm Festival Berlin 2018 - German Competition *Winner 2nd Prize*
Sardinia Queer Short Film Festival 2018
23nd 2ANNAS - Riga Int. Film Festival2018
Bamberger Kurzfilmtage 2019
24th Internationale Kurzfilmwoche Regensburg 2019
9.OderKurz-Filmspektakel 2019
*Audience Award*
26. Open Eyes Filmfestival Marburg 2019
Wicked Queer - Boston LGBT Film Festival 2019
Flimmertest Hamburg 2019
*Bester Kurzfilm*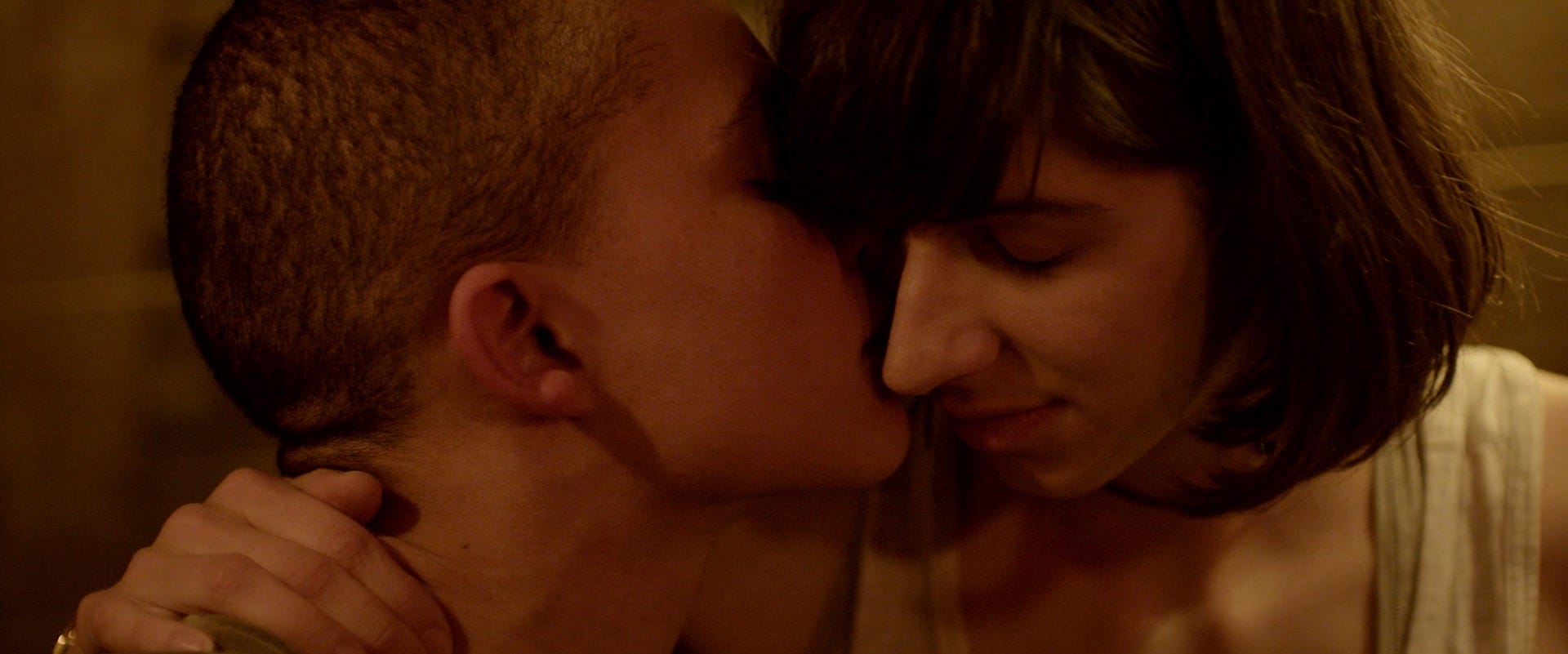 Synopsis
Laura ist eine der jungen Frauen, die der neuen selbstbewussten Ich-Ich-Ich-Generation, auch "Generation Y" genannt, angehört. Das Leben hält so eine Fülle an Möglichkeiten bereit, dass Laura ihre eigenen Ziele und Ideale aus den Augen verloren hat. Eines Nachts trifft sie auf Safi, die aus ihrem Heimatland geflohen ist.
Laura is a self-confident young woman, a member of the new "Me Me Me Generation", also known as "Generation Y". Spoilt for choice by life's abundance of options, Laura has lost track of her own aims and ideals. One night she meets Safi, who has fled her homeland.
Produktionsjahr: 2017
Drama
23 Minuten

Festivals (Auswahl)
Barcelona Int. LGBTIB Film Festival 2017
Out on Film Atlanta LGBT Film Festival 2017
Scottish Mental Health Arts Film Festival 2017
*Best Short Drama*
Paris Lesbian & Feminist Film Festival 2017
Indianapolis LGBT Film Festival 2017
BFI Flare London LGBT Film Festival 2018
Berlin Feminist Week 2018
13th TLVFEST - Tel Aviv Int. LGBT Film Festival 2018
Durban Gay & Lesbian Film Festival 2018
*Jury Award*
Festival de films féministes de Montréal 2018
AMOR LGBT + International Film Festival 2018
Festival MIX Milano di cinema gaylesbico Festival 2018
29. Lesbisch Schwule Filmtage Hamburg 2018
China Women`s Film Festival 2018
Queer Film Festival MEZIPATRA 2018
Trans Stellar Film Festival 2018
*Best Film*
Post Alley Film Festival 2018
*Best Director Award*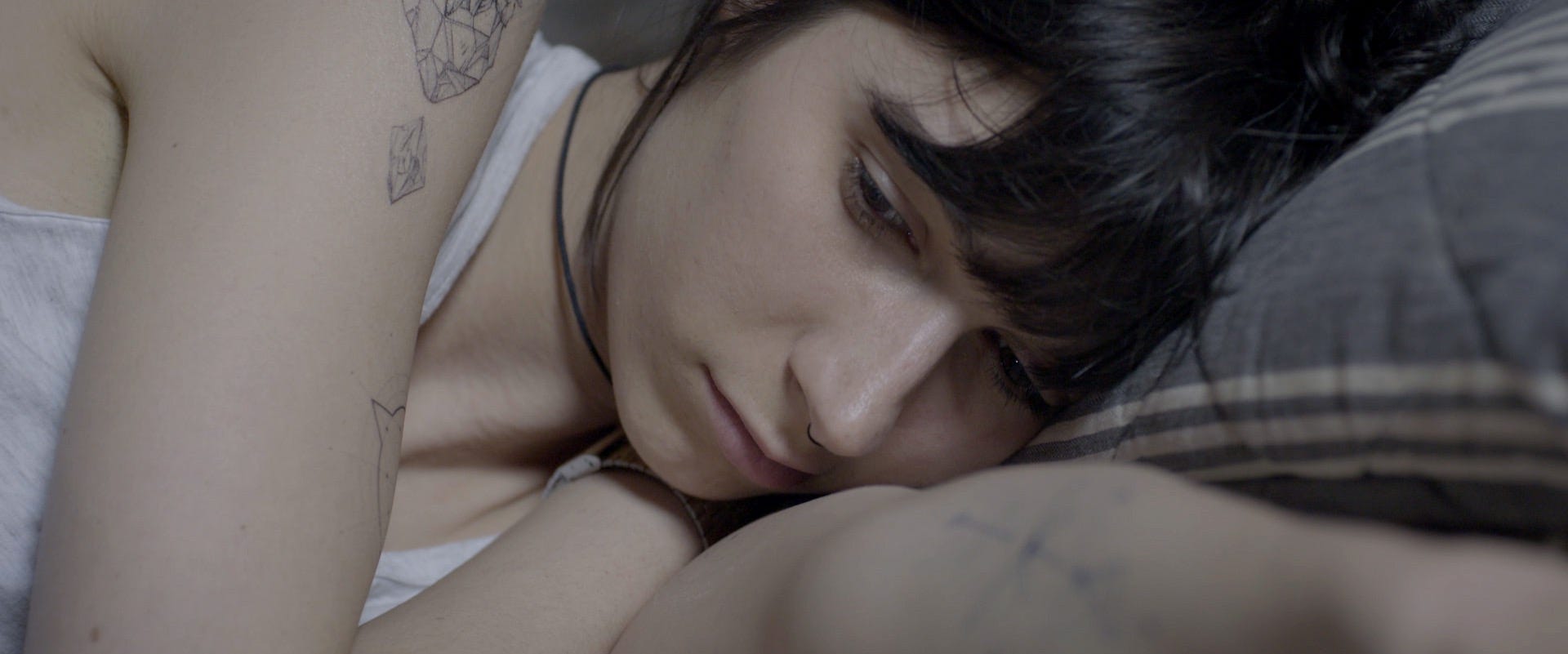 DER HIMMEL IST ÜBERALL BLAU
THE SKY IS BLUE IS EVERYWHERE - SHORT FILM

Synopsis
Zeit, das Leben ernst zu nehmen. Zusammenzuziehen, sich ein Nest zu bauen, Eigenständigkeit und zugleich Zweisamkeit zu erfahren. Aber dann wird eine Krankheit diagnostiziert, die alles ändert. Was macht man, wenn plötzlich das Leben ungewiss ist? Wie stellt man sich, wie sagt man es dem anderen?
When Marc is diagnosed with multiple sclerosis, he doesn't know how and when to tell his girlfriend Sophie about it.
Produktionsjahr: 2016
Drama
27 Minuten

Festivals (Auswahl)
4th AIFF - Ariano Int`l Film Festival 2016
6th Aesthetica Short Film Festival 2016
Camerimage Int. Film Festival 2016 - Student Panorama
33th Video/ Film Tage - Screening_16 Koblenz 2016
*Jury Award Medien.RLP*
21th Portobello Film Festival 2016
Evolution Mallorca Int. Film Festival 2016
Barcelona International Disability Festival Inclus 2016 *Best Fiction Award*
50th Worldfest Houston - Houston Int`l Film Festival
*Remi Award*
6th Kolkata Shorts Int. Film Festival 2017
*Best Student Short Film*
Los Angeles Diversity Film Festival 2017
*Best Director Short Film*
11th Fünf Seen Filmfestival - Short Plus Wettbewerb 2017
21. International Film Festival Zoom - Zblizenia 2017
European Cinematography Awards 2017
*Best Short Film*
4 Ficae Diseases Int. Short Film and Art Festival 2018
New Renaissance Film Festival 2018
*Best Director Award*
9th International Disability Film Festival BREAKING DOWN BARRIERS 2019
* Best Short Feature Film*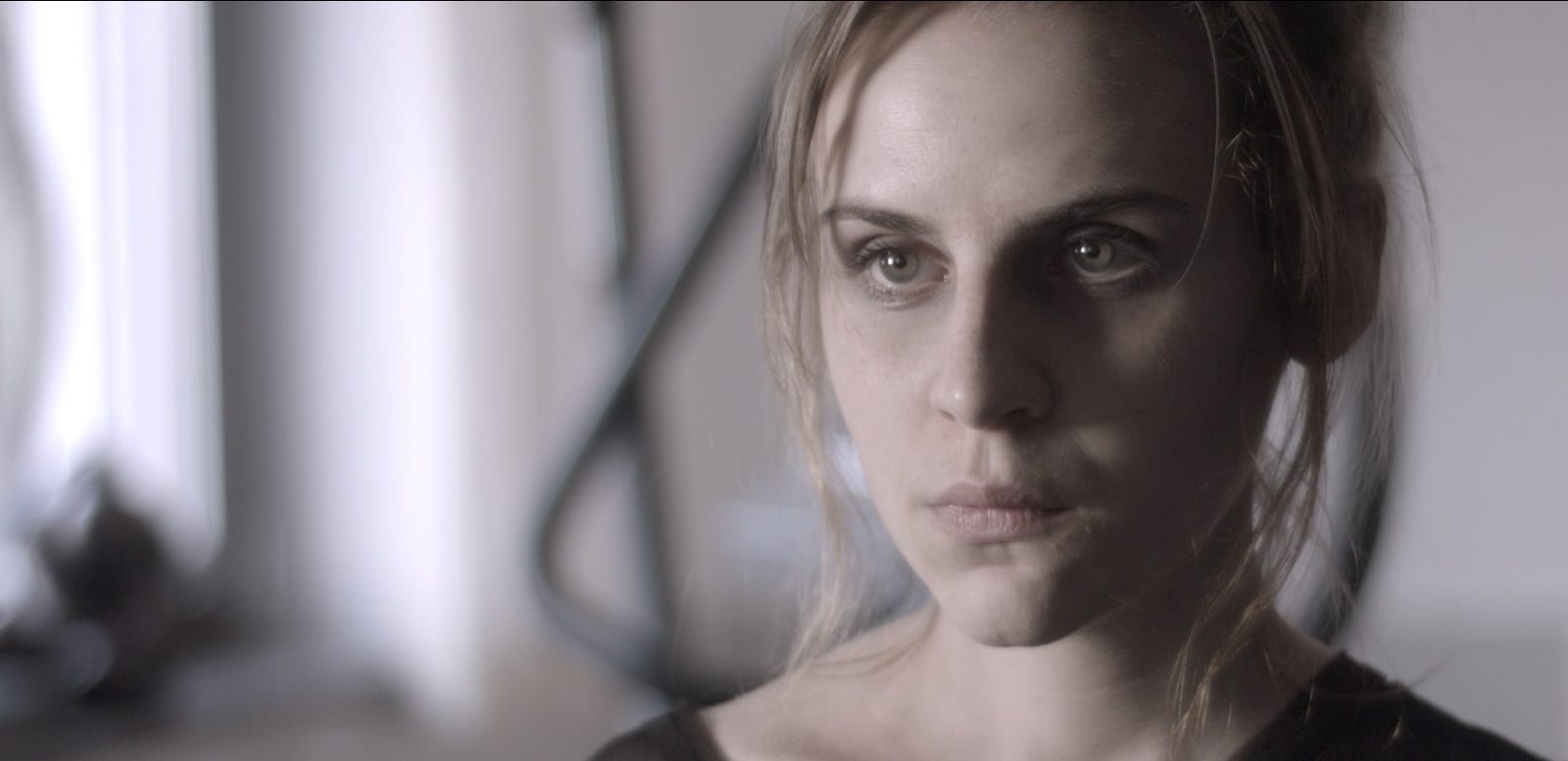 Synopsis
Lilly hat Bulimie. Ihr Problem verheimlicht sie seit vielen Monaten erfolgreich vor ihren Eltern. Im Chat findet sie Trost bei Anna. Die beiden jungen Frauen sind Teil einer Bewegung, die sich Pro Ana bzw. Pro Mia nennt.
Lilly suffers from Bulimia. She has successfully kept it a secret from her parents for many months now. She finds relief, chatting with her anorexic friend Anna. An uneven Friendship that soon starts to drive her towards her limits.
Produktionsjahr: 2015
Drama
24 Minuten

Festivals (Auswahl)
«Prädikat besonders wertvoll» &
Short of the month der FBW
Human Rights Film Festival of Barcelona 2015
22nd Woman Make Waves Film Festival 2015
32th Video Film Tage - Screening_15 Koblenz 2015
Best International Film Festival 2016, Germany *Nomination Best Actress*
Bucharest Shortcut Cinefest 2016
*Best Actress Award*
Global Health Film Festival 2016
Grandoff World Independent Short Film Awards 2016 *Nomination Best Actress*
Feel the Reel Int. Film Festival 2017
*Best Actress Award*
4 Ficae Diseases Int. Short Film and Art Festival 2018
COMING OUT
COMING OUT - SHORT FILM
Synopsis
Ein junges Mädchen will sich vor dem versammelten Familien- und Freundeskreis der Eltern outen, aber nichts läuft, wie geplant.
A satirical family drama about the coming out of a young girl to her family , where nothing goes planned.
Produktionsjahr: 2014
Drama
9 Minuten

Festivals (Auswahl)
Rüsselsheimer Filmtage 2014
*2nd Prize*
38th Open Air Weiterstadt 2014
21th Queer Film Festival Bremen 2014
Perlen Queer Film Festival 2014
XXS Dortmunder Kurzfilmfestival 2014
*Audience Award*
5th Oldenburger Queer Filmfestival 2014
6th Kufife Festival Stuttgart 2015
*Audience Award*
Cluj Shorts Int`l Short Film Festival 2015
3rd Chennai Int`l Short Film Festival 2015
15th Independent Days 2015
The International Sarejevo Festival 2015
Skepto International Filmfestival 2015
28th Connecticut LGBT Film Festival 2015
Kashish Queer Filmfestival 2015
16th Shorts- International Film Festival 2015
Shorts at Moonlight 2015
Filmtage Friedrichshafen - Jetzt oder nie 2016